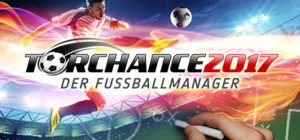 Here you will get the original data file for Torchance 2017. It contains 50.000 players (15.000 with picture) and 1600 original teams from 77 leagues worldwide, as well as from all teams of the 8 leagues from Germany, Italy, Spain, England and France of the season 2019-20. There are also various skin packs, i. customized surfaces with original newspapers or coach images and more realistic name files for 167 nations.
Club Manager 2017 to buy on Steam:
http://store.steampowered.com/app/507300/Club_Manager_2017/
Download Real Database (Free on od-base.de):
Download Season 2019-20 Real Database with Teams, Squads (June 2020), Clublogos, Playerpictures and better Newgen-Names + Skinpack "Unioner" (1.2 GB)
CM-Skins:
Download Skinpack "Montes" (for playing in spain) – (5 MB)
Download Skinpack "TheOneZeb Pack 2017" (430 MB)
Tools:
Download Teamlogo-Validator – to validate own created Teamlogos working in the game (1 MB)
Installation:
Unpack the "Daten" and "Bilder" folders from the downloaded archive into the Torchance installation directory. When doing this, all existing files must be overwritten.
Screenshots with Real Database:
(coming soon)